Mattress Sizes And Dimensions
Our mattress size guide provides detailed information on various bed sizes and their measurements, aiding you in selecting the ideal bed size to suit your bedroom requirements.
Is it the Right size?
Selecting the right mattress size can be a challenging decision, especially given the multitude of options available. Choosing the perfect mattress size is a matter of personal preference, but having a clear understanding of specific dimensions and your own requirements can help you narrow down the best fit for your needs. When making your decision about which mattress size to purchase, it's essential to consider factors such as whether you share the bed with a partner or spouse, if children or pets will be sharing the bed, your height, and the size of your bedroom. To make an informed choice, it's a good idea to measure your bedroom's dimensions before you start shopping, and conduct some research to ensure you feel confident when you're ready to make your purchase.
What is a Split-King Mattress
A Split-King mattress is made up of two Twin XL mattresses placed side-by-side measuring a total of 76" by 80". This helps deliver a more personalized feel for couples who have different bed type preferences and sleeping positions.
Featured Split-King Mattresses
---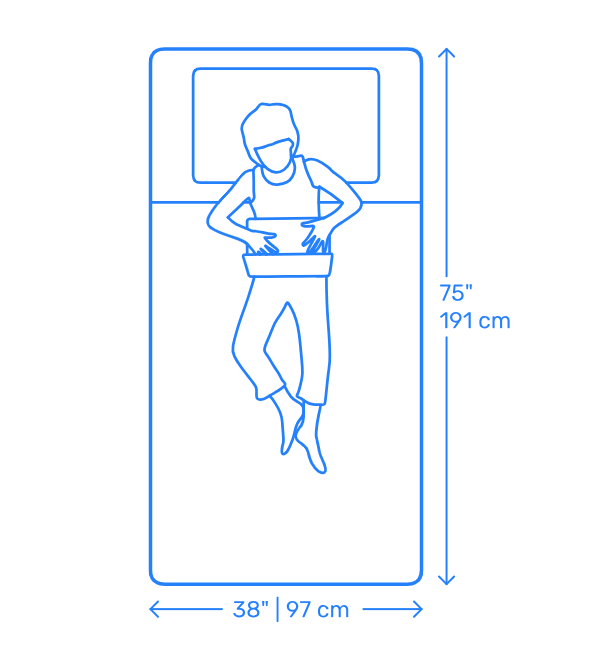 Twin Size Mattress
Dimensions 38" X 75"

Summary Twin mattresses, also known as single mattresses, are slim in size, which makes them easy to fit side by side in shared kids bedrooms or stacked as bunk beds. Twin beds are the size most kids sleep on through childhood and are easy to move around.

Best for Solo sleepers from toddlers and teens to adults who are shorter than six feet.
Shop Twin Size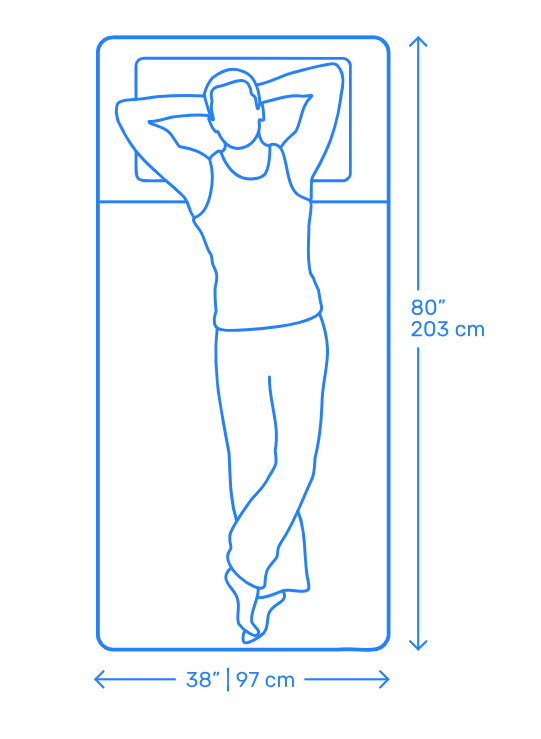 Twin XL Mattress
Dimensions Approximately 38" X 80"

Summary As the standard bed size for college dorm rooms, a twin XL mattress gives students room to stretch out but doesn't offer any more width than a conventional twin-size mattress. Although this mattress is easy to move around, adults prefer a larger bed size once circumstances allow.

Best for Taller kids and students living in college dorms.
Shop Twin XL Size
Full Size Mattress
Dimensions Approximately 54" X 75"

Summary Full-size mattresses provide a good compromise between twin and queen-size mattresses. A full bed size offers a good amount of space for single sleepers and is a good bed size option for a guest bedroom.

Best for Teens who have outgrown their childhood beds and individuals who have smaller apartments looking for an economical price and size.
Shop Full Size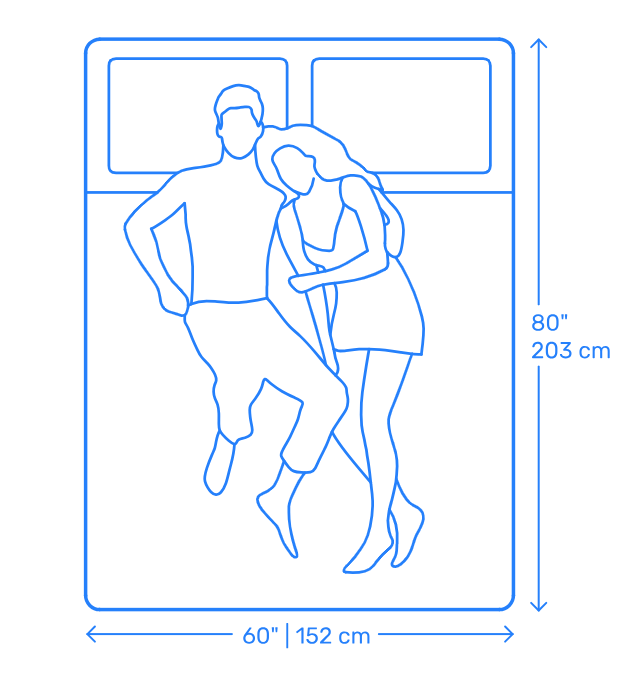 Queen Size Mattress
Dimensions Approximately 60" X 80"

Summary Queen bed size dimensions are the most popular because they are perhaps the most versatile bed size. Queen mattresses give sleepers enough space to sleep comfortably while still fitting in smaller bedrooms.

Best for Adult couples or single sleepers who are looking for a mattress size they won't outgrow but that is not as tall or wide as a king bed.
Shop Queen Size
King Size Mattress
Dimensions Approximately 76" X 80"

Summary Offering a luxurious amount of space, king mattress sizes give couples the equivalent of a twin XL mattress size to themselves. King-size beds sit atop two twin box springs pushed together to make maneuvering an entire king bed into a room much easier. King-size mattresses are wider but shorter than California king-size mattresses.

Best for Couples or single sleepers who don't want to compromise on sleeping area, especially if they share bed with large pets or young children and find a queen-size mattress lacking in space. Most master bedrooms can accommodate a king-size bed.
Shop King Size
California King Size Mattress
Dimensions Approximately 72" X 84"

Summary California king-size mattresses take approximately four inches of width from a conventional king-size bed and add it to their overall length. If your feet have always hung off the edge of a mattress, a Cal king bed will provide you with the length you need while still having more width than a queen-size bed.

Best for Taller sleepers, especially those over six feet, who need a longer mattress to sleep comfortably. With slightly narrower dimensions, a Cal king mattress size is best for certain rooms where a wider king-size mattress may not fit.
Shop Cal King Size